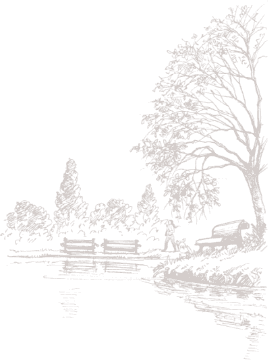 Wholesome Chews &Treats
Maximo, 9, Connecticut
All-natural No-Hide® Chews and premium treats for dogs and cats, made with only simple, real, and trusted ingredients.
No-Hide® Chews
Delicious. Durable. Digestible. Our No-Hides® deliver a healthy, long-lasting chewable bliss for dogs (and cats!) of all shapes and sizes. We call it No-Hide® Nirvana.
There's no hiding it!
No-Hides® are carefully blended with 7 pure & simple ingredients, hand-rolled, baked, coated, air-dried and packed with love in Lancaster County, Pennsylvania.
Oh So Satisfying
Long-lasting chewing helps prevent the Big B (Boredom!). That's why these chews offer a joyously satisfying experience for your four-legged friends. Millions of dogs & cats agree!
Healthy & Happy
A healthy pet is a happy pet. Trust us, our No-Hide® Chews are free of any animal hide, formaldehydes, bleaches, or chemicals. No hormones or steroids. Ever. We promise. That's why these are the best dog treats on the planet!
Easily Digestible
No-Hide® Chews for dogs and cats are made with only natural, nutritious ingredients that are easily digestible. No-Hide® averaged 80% digestibility after 8 hours compared to 18% digestibility for rawhide. We love that.
Perfectly Plain Kelp Jerky
Perfectly Plain Kelp Jerky is nutritious, delicious, and dogs absolutely love it! It's so naturally full of taste and texture, it needs nothing to make it any more delightful to dogs. No coatings and no palatants.
Power of Plants
Our Kelp jerky is made with the power of plants! Your pup will drool over the intense, satisfying flavor that comes from the sea.
Nutritional Powerhouse
Kelp Jerky is naturally packed with nutrients. Kelp is a nutritional powerhouse with 10x the calcium of milk and chock-full of essential vitamins and minerals.
Sustainability
Kelp is a sustainability superstar! It's regenerative and clean, and requires no soil, feeds, fresh water, or fertilizer to grow. It also deacidifies the ocean and improves the marine habitat where it grows.
Fresh from Maine
We source our kelp from Atlantic Sea Farms in Maine. The kelp is grown in the cold, clean water by lobstermen, which provides an additional way to work on the water during lobster's off-season
Auggie, 1, Washington, D.C.