We're on a mission to change the way we all coexist with animals.
This is more than a job for all of us. This is our shared passion. We believe we have the opportunity to do something wonderful together – to find another way of caring for ourselves, the animals around us, and this whole planet. Sound like something you're like to be a part of?
See Open Roles
We love what we do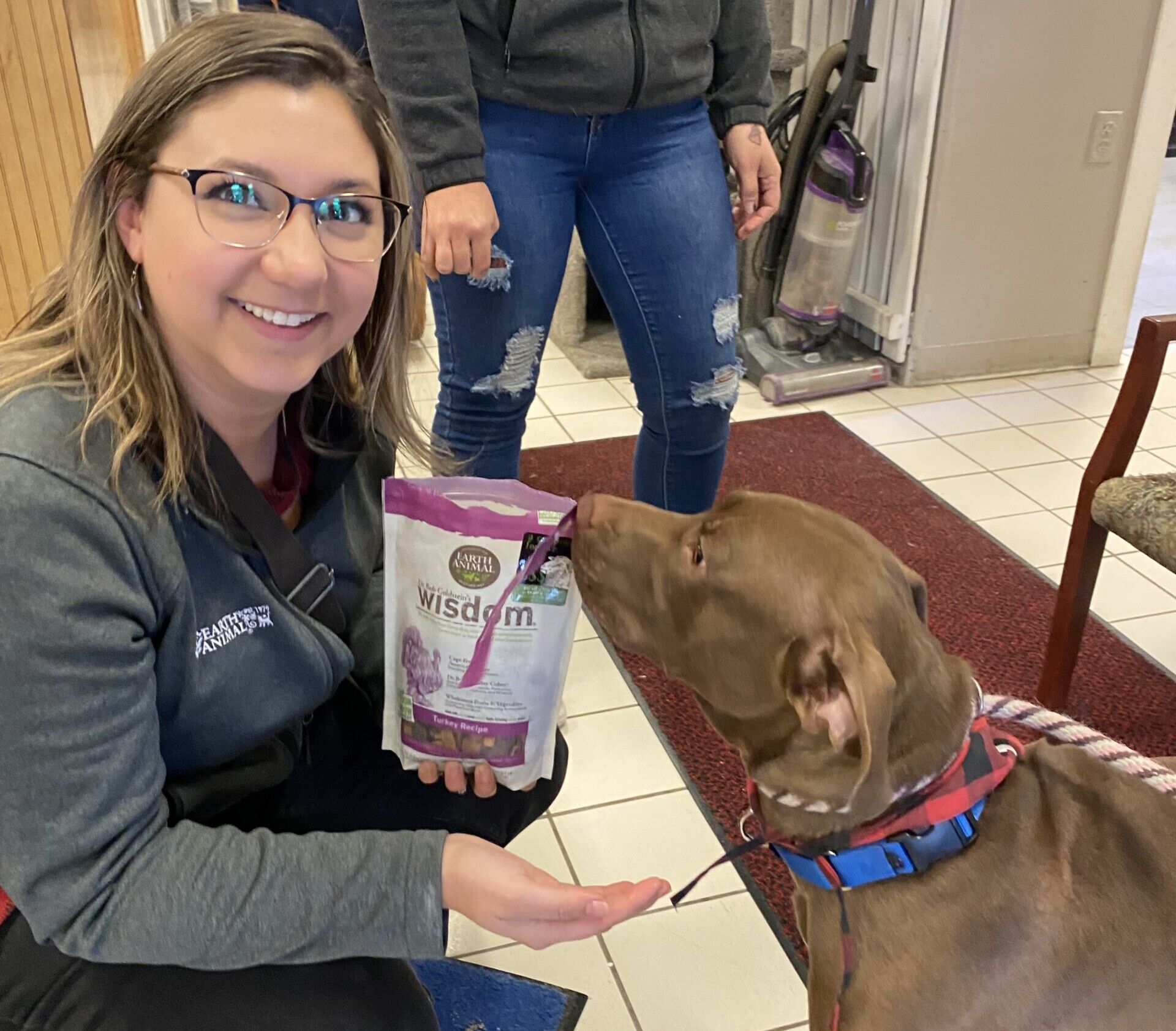 Our work starts with our beloved dogs and cats, but it doesn't end there. Through everything we do, we aim to make the world a better place for all of us to not only live but to thrive. Our number one goal here at Earth Animal is sustainability.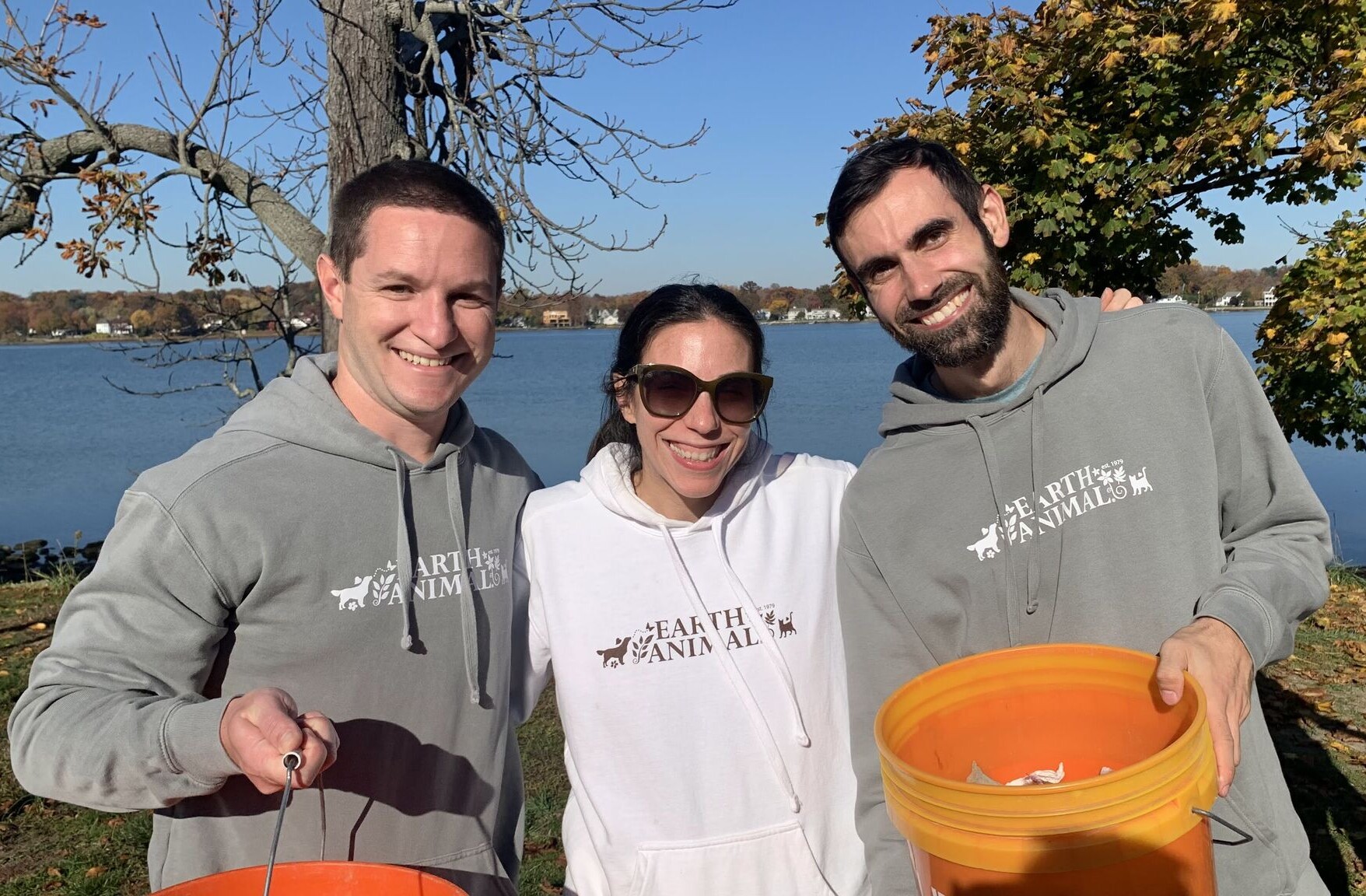 Anatomy of an Earth Animal
A Nose For It: You love what you're doing and you're really good at it.
Heart of Gold: You have a generosity of spirit, graciously putting the needs of others before your own.
Faithful Friend: You're loyal, honest, and judgement-free.
Listening Ears: You have two ears and one mouth and you use them in equal measure.
A Playful Partner: You play well with everyone; you're inclusive and open.
An Adventurous Spirit: You're always excited for what's possible and seeing the good in things.
A Curious Mind: You are continuously learning and always problem-solving.
Two happy Earth Animals!
We change the world, together.
We believe that even though we're a small company, each and every one of us has the power to make a major impact on the world, especially when we work together.
We love giving back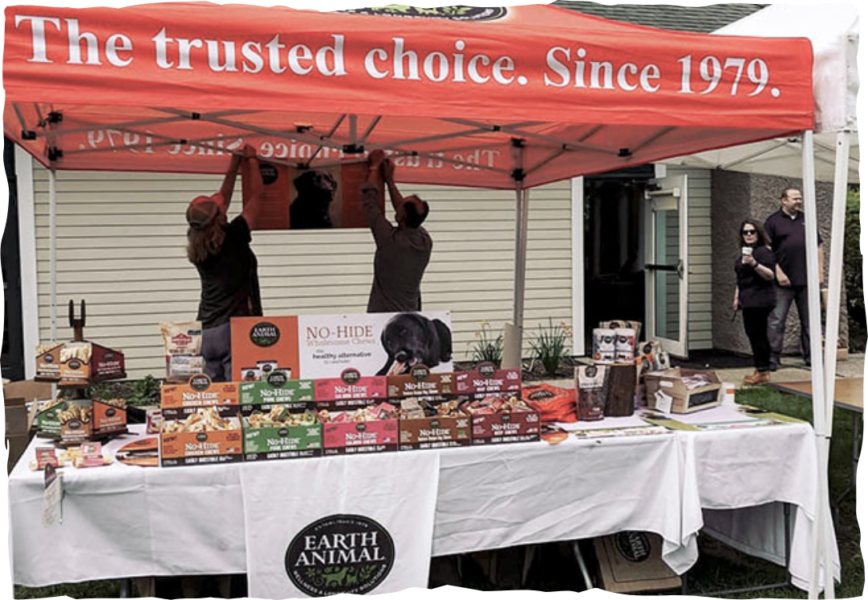 Benefits
We live, and love, the Earth Animal life.
Our philosophy is simple and 40 years strong. We believe dogs and cats should never be the carriers of chemicals, insecticides, and pesticides. Our products prevent and protect against fleas, ticks and mosquitoes naturally.
100% employer-covered health insurance
Your family is our family, and your health & well-being is important to us all, so we've got your back, 100%.
Animals in the office
We're not only dog & cat friendly, we adore it. Have you ever had a dog join a meeting? It's the best – but watch your sammie.
Volunteer Days
We encourage you to get out and do some good, wherever you feel you can make a difference.
Flexible work locale
Whether working from home to be close to loved ones or not driving to cut emissions, we support it.
401k match
We feel our work will create a better, healthier future, and so we want to help you to invest in it.
Gym membership reimbursement
We believe in promoting wellness inside & out – and that it shouldn't break your bank. And if the gym is your thing, we've got you covered.