Our Mission
Earth Animal has been helping dogs and cats live longer, healthier lives through a holistic approach since 1979. Founded by veterinarian Bob Goldstein and his wife, Susan, Earth Animal is pioneering a more humane and sustainable way of enhancing and preserving the quality of life for animals, people, and the Earth. We call this Another Way®.
Our Team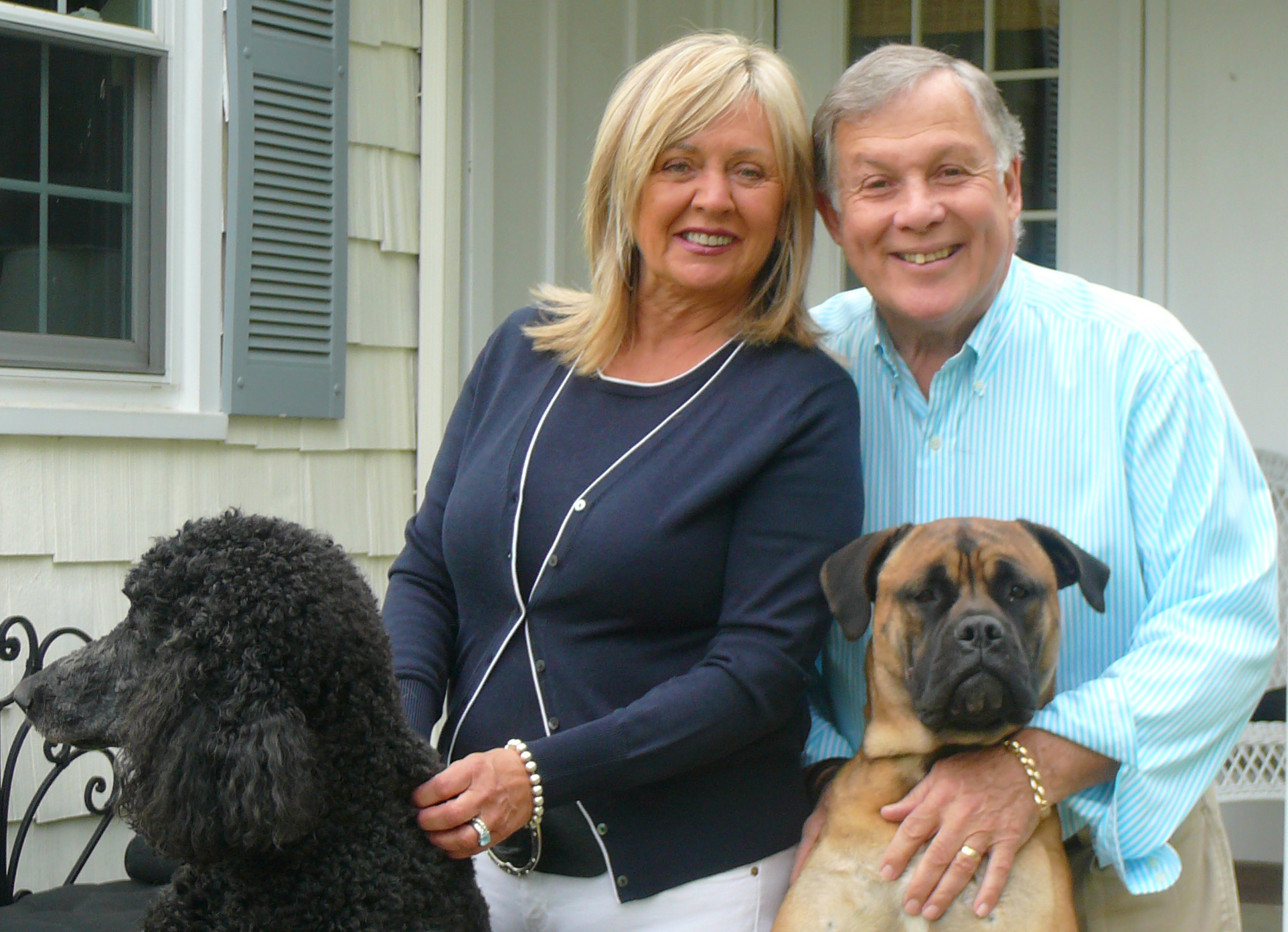 Bob and Susan Goldstein
Co-Founders
Dr. Bob and Susan Goldstein are co-founders of Earth Animal Ventures, Inc., located in Southport, CT. Earth Animal develops and manufactures premium and natural organic herbal remedies, supplements, food, and treats formulated by Dr. Bob that improve the health and day-to-day quality of life of dogs and cats.
In addition to co-founding Earth Animal, they partner in operating the Healing Center for Animals, an integrative veterinary consultation practice.
The Goldsteins co-authored The Goldsteins' Wellness and Longevity Program for Animals, published by TFH Publications. The book won the Dog Writers Association of America's Maxwell Medallion award.
Both are members of the Hilda Club in affiliation with the Farm Sanctuary located in Watkins Glen, N.Y.
In 2017, Dr. Bob and Susan were the first husband-wife pair to win Pet Age Magazine's Pet Industry Icon Award.
About Dr. Bob Goldstein
Dr. Bob Goldstein, VMD, also known as Dr. Bob, is a graduate of the University of Pennsylvania School of Veterinary Medicine. He developed the Nutritional Blood Test for veterinarians and has formulated more than 100 nutritional products, natural flea and tick products, condition-specific remedies including CBD offerings, treats, and pet foods for dogs and cats.
Back in the 1970s, after a personal healing crisis with the Goldsteins' own dog Leigh and an experience in their veterinary practice, Bob began to question the negative and ethical impact of the use of chronic medications and pesticides on dogs and cats. As a result, he and Susan embarked on a holistic mission which led to Another Way (Protect & Cause No Harm) of caring for dogs and cats. Read more about the Goldsteins' journey with Leigh.
He is the editor and co-author of Integrating Complementary Medicine into Veterinary Practice, published by Wiley Blackwell.
In November 2021, Dr. Bob was selected as one of Pet Age Magazine's Pet Industry's 2021 Power 50 list.
About Susan Goldstein
Susan is the founder of Earth Animal, the Earth Animal retail store, an award-winning organic and natural food store, as well as the Healing Center for Animals. She has been a leader and pioneer in the natural food and product movement. She is an animal activist and since the early 1980s, she has been an advocate for the health, wellbeing, and protection of animals. She is against factory farming of animals and the use of toxic chemicals (insecticides and pesticides) on dogs and cats. Susan specializes in emotional healing and grief counseling and is an expert in alternative cancer therapies.
Susan is the winner of Pet Age Magazine's 2017 "Women of Influence" award and Pet Age Magazine's 2018 "Women of Influence-Lifetime Achievement Award."
Stewart Shanley
Chief Executive Officer
Stewart has over 30 years experience in creating, incubating, and growing companies and brands. He graduated from the University of Bath Management school in the UK and went on to develop award-winning campaigns for companies including Diageo, Manchester United, Woolworths, Hasbro, Ericsson, and Mcvitie's.
In 1999, Stewart led Iris, an agency start-up with the vision to create a relationship-driven, purpose-oriented firm that would offer clients and talent an exciting and audacious alternative to the traditional holding company model.
As CEO he led the company to explosive growth in London, eventually growing to an international presence. After leading Iris to a network of over 1,000 people in 14 offices around the world, he sold the company in 2015. He went on to join venture capital firm Centricap, responsible for the development and implementation of growth management strategies of its portfolio companies. One of the portfolio companies that Stewart advised was Earth Animal, which grew by over 500% from 2015 to 2017.
In January 2018, Stewart joined Earth Animal Ventures as its CEO with the mandate to build on the core values of Earth Animal and guide the company to be an important challenger brand in the evolution of how wellness and longevity solutions are thought about in the pet space.
Stewart also holds board advisory roles in 3 companies in brewing, board games, and an agency that advises companies on how to create 'inclusive brands.' He is an active volunteer for Defy Ventures, an organization dedicated to facilitating second chances for previously incarcerated individuals.
Stewart lives in Stamford CT, with his wife Rachael, son Archie, daughter Lola, and Tommy the dog…a great dane, boxer, collie, lab, Australian shepherd mix.
Rafi Khan
Chief Operating Officer
Rafi Khan is a seasoned leader who specializes in international and domestic supply chain optimization and transformation of operations – skills that are helping Earth Animal continue its rapid growth and expansion into more international markets.
Most recently Rafi was Senior Director of Operations and General Manager at Walmart E-commerce where he launched a 700,000 square foot warehouse to support Walmart Fulfillment Services. During his time at Walmart E-commerce, Rafi also led supply chain and inventory management for Walmart.com's food division.
Before joining Walmart, Rafi held various leadership, transformation, and operational positions with Philips, Avon Products, Macy's, and Levi Strauss.
He also has demonstrated success in warehousing/fulfillment, supply planning, and transportation, e-commerce & fulfillment implementation, technology deployment, strategic sourcing & procurement, manufacturing & TMP management, distribution & D2C order fulfillment management, and demand & supply planning management.
Rafi's leadership is positioning Earth Animal as a world-class company and allowing the company to deliver on its customer and sustainability promises.
Rafi is married with two children and a cat named Cricket. In his spare time, Rafi enjoys reading, walking, playing cards, and traveling.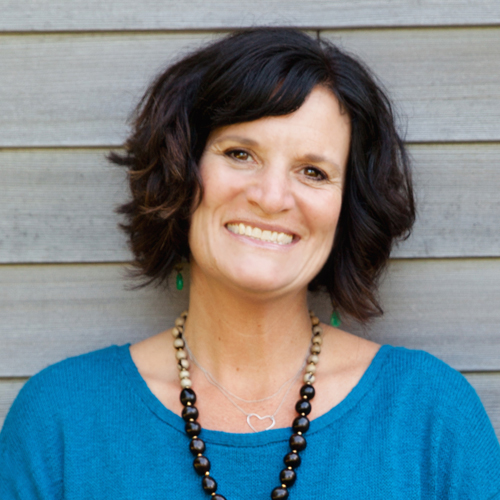 Stephanie Volo
Chief Marketing Officer
Stephie Volo's career in the pet industry began as the leader of Planet Dog where she spent 15 years dedicated to growing the company based on its core values and creating meaningful change for pets, her people, communities, and the planet. She grew the company with her extraordinary talent for brand-building, leadership, relationship cultivation, and an exacting eye for product design, packaging, and merchandising. While at Planet Dog, she was the Director of Sales and Marketing, and the CEO.
Stephie joined Earth Animal in 2017 as the Chief Marketing Officer, where she guided the company's brand and marketing evolution in response to its more than 500% growth between 2015-2017.  She developed a brand & marketing strategy and built the company's profile at tradeshows and throughout the industry. She is currently responsible for leading the company's marketing strategy, management, and implementation of all marketing and communications efforts. She has driven the development of Earth Animal's brand authenticity & sustainability promise and manages a Marketing team of nine and a Customer Experience team of four.
Stephie is one of the most well-known and respected leaders in the pet industry, advancing integrity, transparency, and sustainability in the space. She was a founding member and is currently the Chairwoman of the Pet Sustainability Coalition and is known for her drive for purpose, leadership, and collaboration in the sustainability movement in the pet industry.
Stephie lives in North Conway, NH with her husband Jeff, son Wade, and their yellow lab, Folsy.
Elizabeth Wade
Head of People
Our Head of People, Elizabeth Wade, came to us with more than 15 years of experience in marketing and human relations at top Media and Marketing firms. At Earth Animal, Elizabeth joins that experience with vast enthusiasm and leadership skills to develop, evaluate, and implement people strategies, talent development, and engagement. She is a driving force behind our diversity and belonging initiatives and works hard to implement Earth Animal's mission of inclusivity.
When not busy making Earth Animal an awesome place to work, Elizabeth enjoys spending time with her husband, two children, and two Labradors adopted from Guiding Eyes for the Blind.
Catherine "Kitty" Frost
Creative Director
Catherine "Kitty" Frost has had the pleasure of a "left-brain-meets-right-brain" working life. For 13 years, she worked in operations at L.L. Bean, with several years as a people leader.
During the dot com boom, she worked for start-up eZiba.com as an Online Production Manager and Marketing Manager.
She then officially shifted to marketing when joining Planet Dog as Marketing Director. While at Planet Dog, she worked with noted animal welfare groups to create and push through legislation the state's Animal Welfare License Plate, which today is one the state's most popular specialty plates, generating hundreds of thousands of dollars for Maine's Animal Welfare Auxiliary Fund and the Companion Animal Sterilization Fund.
Before joining Earth Animal, she was self-employed, working with many small businesses in New England including distilleries, organic farms, and breweries in Maine helping them develop their brand and marketing plans.
Kitty has always had a passion for animals and began photographing dogs during her time at Planet Dog. This developed into a love and soon extended into farm animals. She curated the show "Faces of Farms" in 2016 at the Maine Farmland Trust and in 2017 at Frontier in Brunswick, Maine.
Kitty lives in Yarmouth, Maine with Pearly, a feisty husky-mix rescue from Mission, Texas. She enjoys puzzles, birdwatching, and is an F1 fan.
History of Earth Animal
We began as a small family-run company over 40 years ago, and though we've grown, we're still a family guided by our lifelong mission.
1974
Lovely Leigh
Our story begins when Dr. Bob & Susan adopted their Golden Retriever, Leigh. Suffering from hip dysplasia, Leigh was soon crippled, inspiring them to find another way of treatment and care.
1975
Another Way
Dr. Bob & Susan began studying alternative therapies to help Leigh live happier and healthier, adding natural remedies, supplements, whole food, and organic juices to her diet. Soon, Leigh began to walk and run!
1979
Opening Day
Embracing their shared passions and holistic philosophies, Susan opened our very first Natural Health Food Store for Dogs & Cats right next door to Dr. Bob's Veterinarian Hospital.
1985-90
Earth Animal Grows
After opening 7 more stores, Dr. Bob & Susan developed an entire veterinarian-formulated line of holistic products, helping countless pets and pet parents along the way.
2014
No-Hiding It
Following decades of growth, the Earth Animal family transformed the world of dog treats and chews by introducing the No-Hide® chew, a more digestible, delicious, and durable alternative to rawhide.
2016-Today
Dream Come True
Inspired by Leigh, our wise teacher, and with a formulation perfected over decades, Earth Animal launched Wisdom™ dog food – an unsurpassed, 3-component, nutrient-packed formula.
Awards & Certifications
Media Gallery
A curated selection of images that tell the story of who we are.
Our Logo
Primary Logo
Horizontal Logo
Recent Coverage
®®Earth Animal in the News